Get $10.00 off your next full synthetic Jiffy Lube oil change at any Chicagoland Jiffy Lube with this synthetic oil change coupon. Use your mobile device to redeem or print at checkout!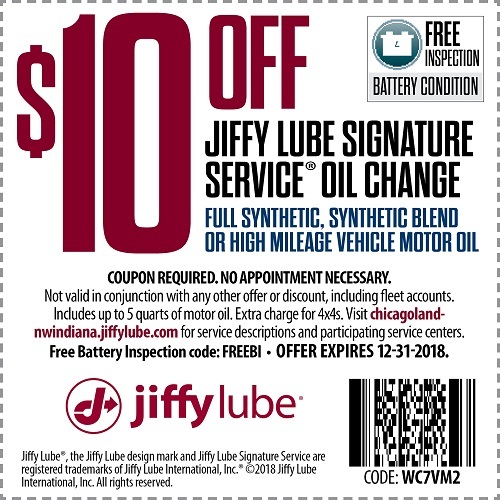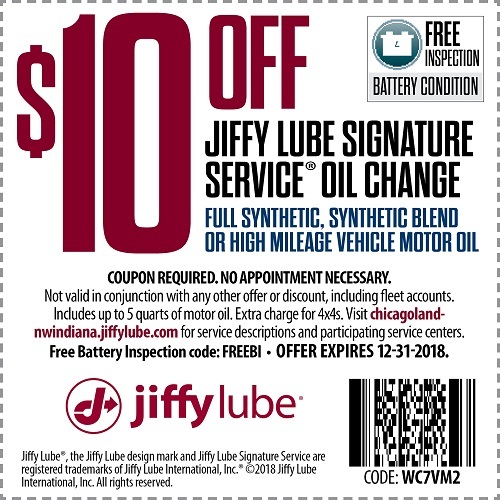 Synthetic and synthetic blend motor oils are the highest quality motor oil available for your vehicle, for when you want the best protection and performance possible. Most new vehicles today are required to use synthetics as per manufacturer recommendations. What is synthetic motor oil? Simply put, synthetic motor oil is specifically created from chemical compounds. These formulations allow engineers to create motor oil that at a molecular level is able to provide superior, more complete protection for your engine than conventional oils can.
Bottom line: synthetic oil helps keep your engine as close to new as possible for as long as possible, which adds up to you having greater peace of mind on the road. Be sure to redeem this synthetic oil change coupon on your next visit and leave worry behind.