Save $8.00 on your next oil change. No appointment necessary! Save $10 on Synthetics too! Drive in, drive out only at Jiffy Lube. Get your oil changed fast at your local Chicagoland Jiffy Lube. Don't forget to care for your vehicle's other maintenance needs and keep it on the road by leaving worry behind. Don't forget to rotate your tires and use this bonus coupon today.
How's your transmission fluid? Get 10% off on Automatic Transmission Service here.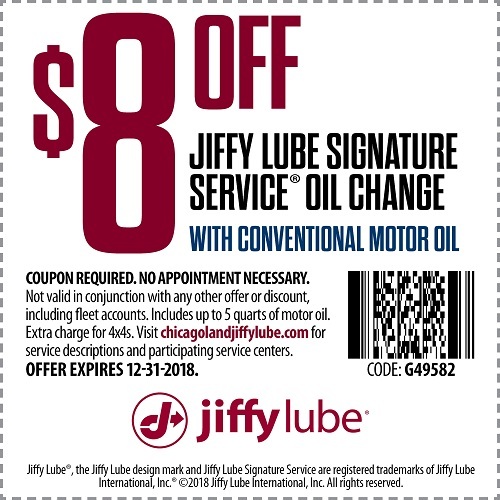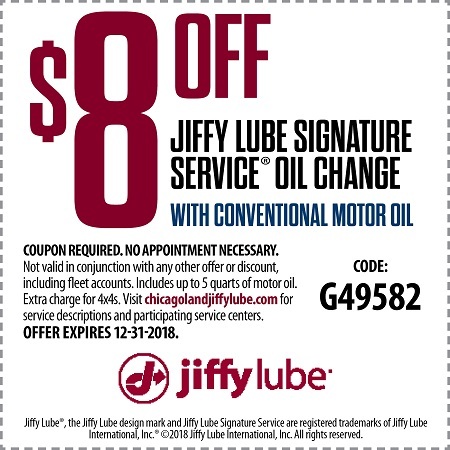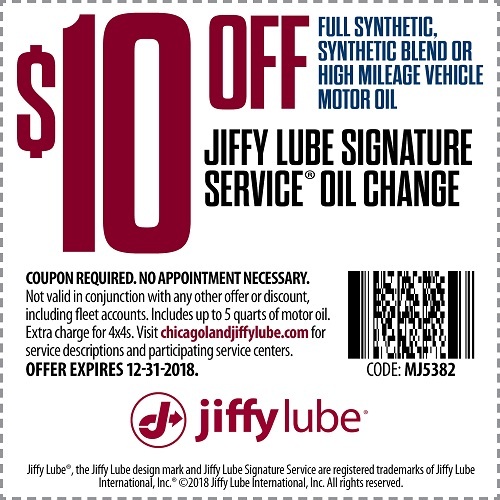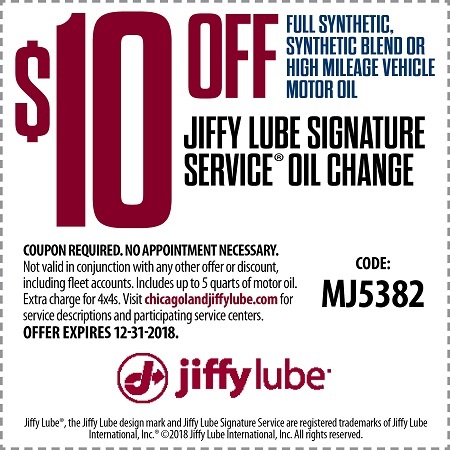 Get $10.00 off your next full synthetic Jiffy Lube oil change at any Chicagoland Jiffy Lube with this oil change coupon. Full synthetics include Pennzoil High Mileage, Rotella T6 full synthetic and synthetic blend. Not valid on conventional oil, Value Oil Change Plus, or with any other offer or discount, including fleet accounts. Includes up to 5 quarts of motor oil. Use your mobile device to redeem or print.